A Hopeful Start to the Year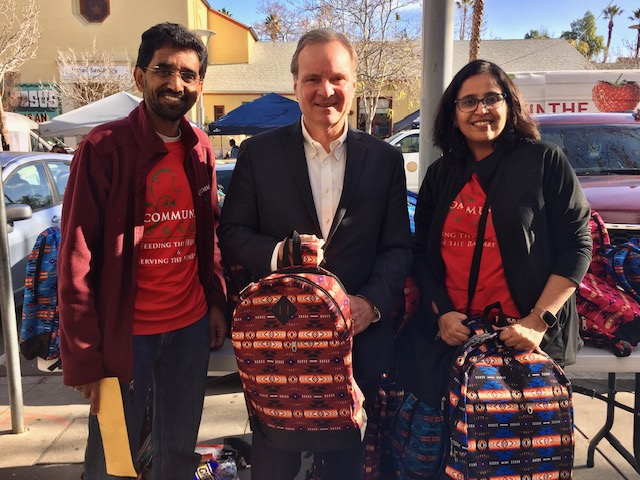 Dear Neighbors,
In February, we hosted our 8th annual Homeless Health Fair. We were thrilled to bring this event back after a three year hiatus due to the pandemic. The event featured over 30 local service providers who served over 260 of our unhoused neighbors, offering them free health and dental screenings, showers, haircuts, warm meals, and much more.
When we started the Homeless Health Fair in 2011, our goal was to create a one-stop-shop for services for people. I'm grateful to say that we've achieved that vision, though I regret that we can't offer this space every day of the year.  
To our volunteers who made it happen: You all represent the best of our community. If everyone were as committed to this cause as you, we would end homelessness in our community and across our nation.
To sign up to volunteer at next year's event, contact Roy Tongilava from my office: Roy.Tongilava@sen.ca.gov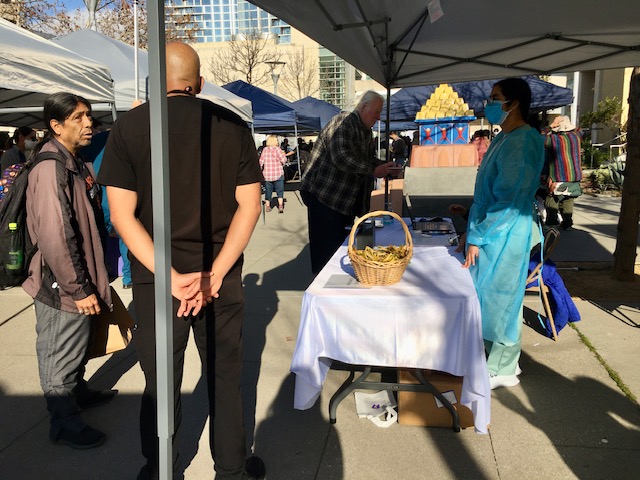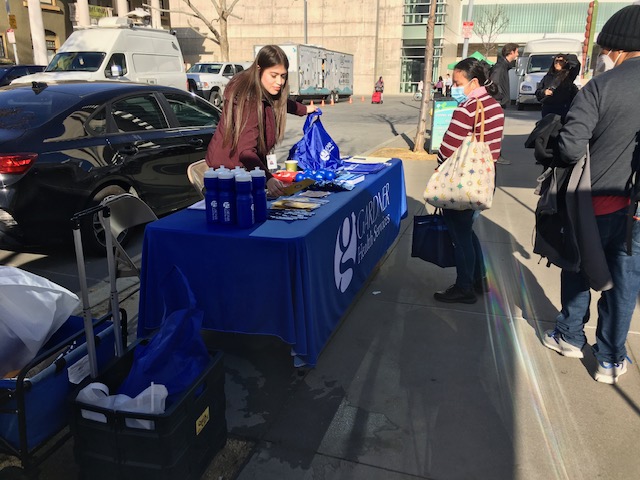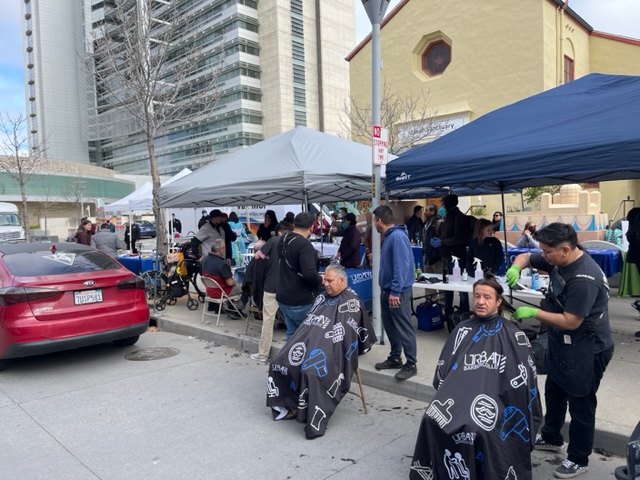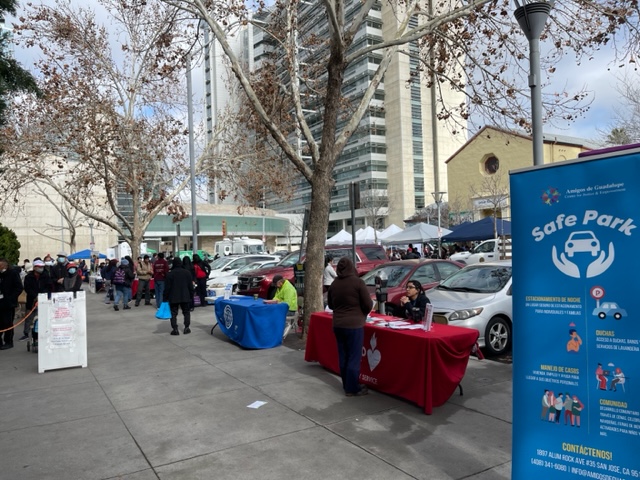 Many thanks to our Sponsors! Stanford Cardinal Free Clinic, Mission College Nursing Students, County Public Health - SHRP Van, OnSite Dental Care Foundation, Gardner Health Clinic, County Public Health - Mobile Clinic, Dignity on Wheels, Good Bikes Karma, Urban Barber College (San Jose), Photographer Virginia Becker, Recovery Café, County Public Health, Gardner Health Center, Bridges of Hope, Amigos de Guadalupe, Sacred Heart Community Center, AACI HOPE, PATH, Valley Homeless Healthcare Program, HomeFirst, Office of Supportive Housing/Bill Wilson Center, Mission Street Recovery Station, City of San Jose Department of Transportation, LifeMoves, Salvation Army Adult Rehab Center, Community Health Partnership, Opening Doors 2020, Martha's Kitchen, Second Harvest, Community Seva, Order of Malta, Goodwill STRIVE and Employment Programs, 93.7 Radio Lazer.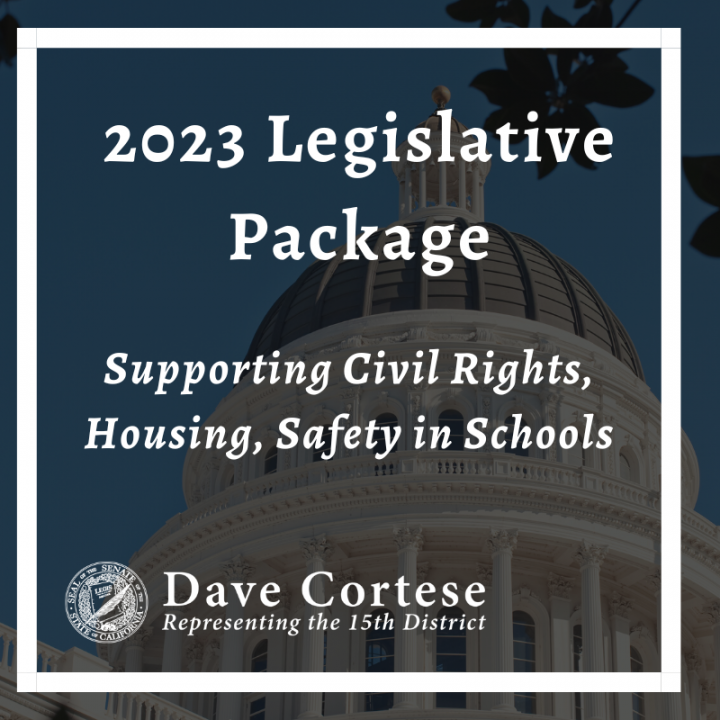 Our 2023 legislative package of 26 bills focuses on many critical needs, including programs to help Californians at every stage of life, with special attention to youth facing unique challenges. These bills will help create good paying jobs in sustainable industries, keep people safe, and give a boost to people working hard to enter college or career. I'm proud to carry this legislation on behalf of District 15 in the service of people from all walks of life across California.
Here is a snapshot of some of the things we hope to achieve in Sacramento this year: 

 
You can read more about each of the 26 bills I have introduced this year on my website.

 
Some recent news coverage:
Al Jazeera: California mulls statewide standards for religious garb in jails
San Jose Spotlight: Silicon Valley community college district could offer free tuition
Newsbreak: Proposed California law will give up to $1,000 a month in guaranteed income to these residents
San Francisco Chronicle: Homeless high school seniors in California could get $5,000 under proposal
It was my pleasure to attend the Oath of Office for Bob Jonsen, the 29th Sheriff of Santa Clara County. Bob was the Chief of Police for the City of Palo Alto in 2018. Bob follows an honorable lineage: He is the son of a police officer, his great uncle, Jonathan Sweigert, was Santa Clara County sheriff from 1887 to 1891.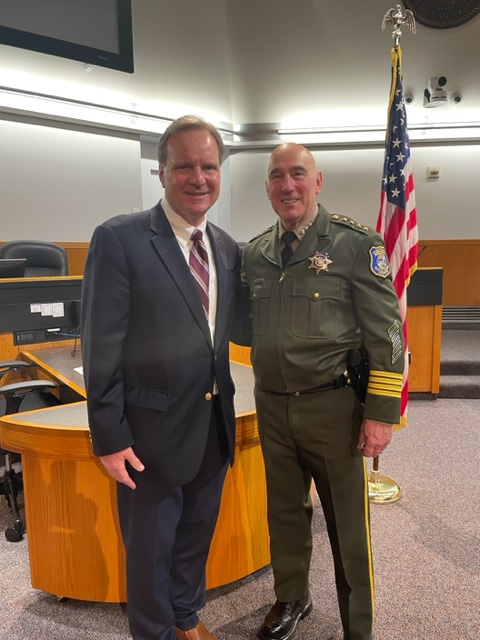 In late January and early February, we celebrated Vietnamese New Year and Lunar New Year across District 15.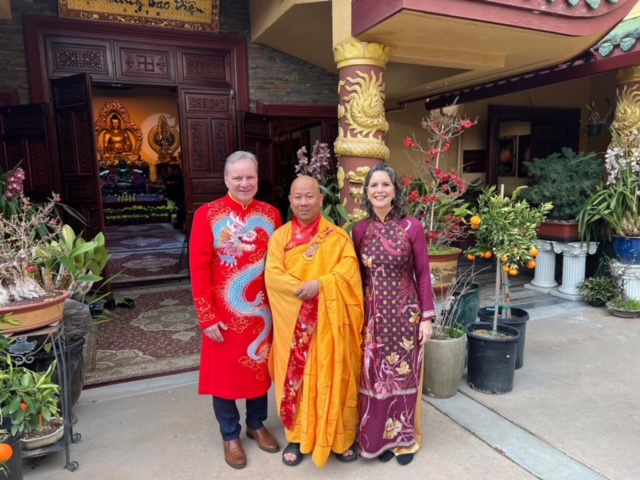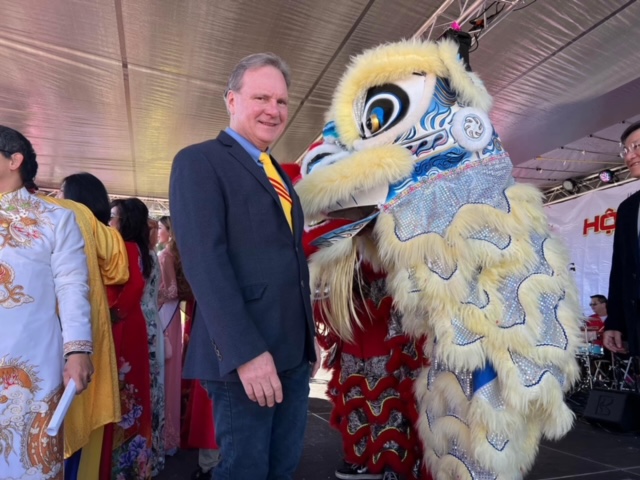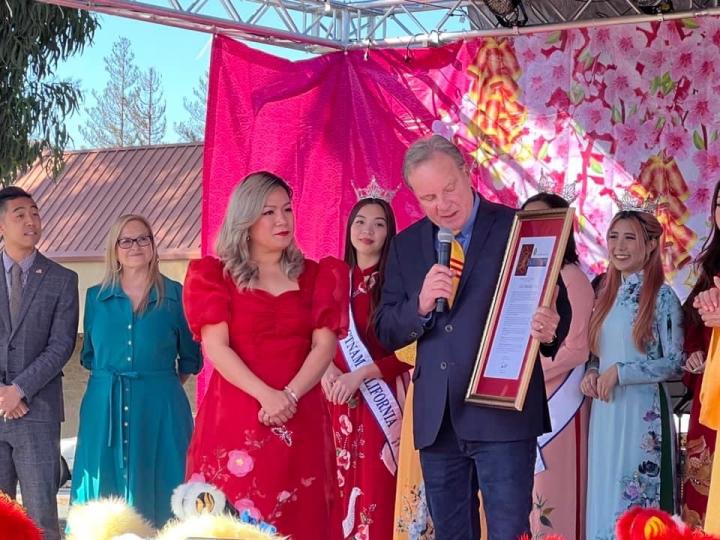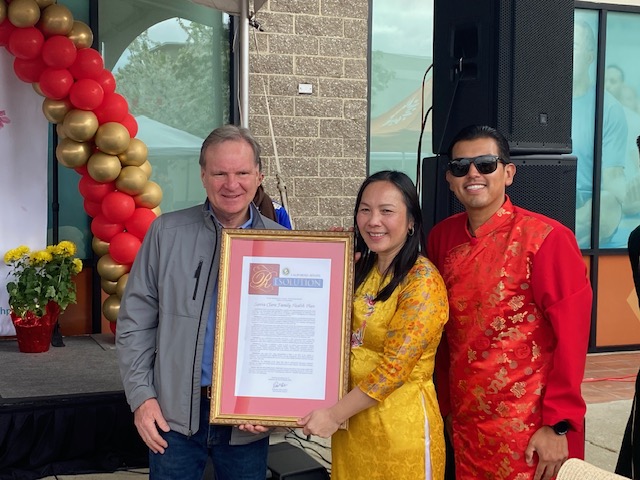 Phuong Nguyen from my office attended the Chinese New Year Celebration Gala by the Beijing Association of Northern California and the U.S. Chinese Women Cultural Organization. This is one of the major events during the Lunar New Year that brings the San Francisco Bay Area Chinese American Communities together to celebrate tradition and culture.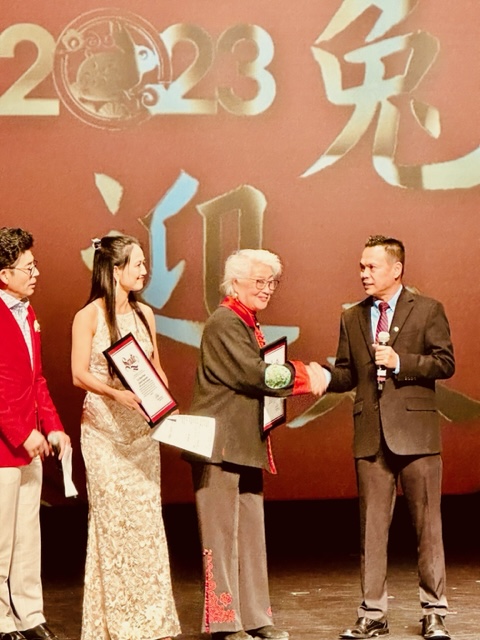 My staff also attended a Black History Month celebration at San Jose City Hall, bringing official greetings from my office and the California State Senate. Black History month is an important time to honor the Black experience and celebrate the contributions of Black community members. Here are some local resources from the City of San Jose.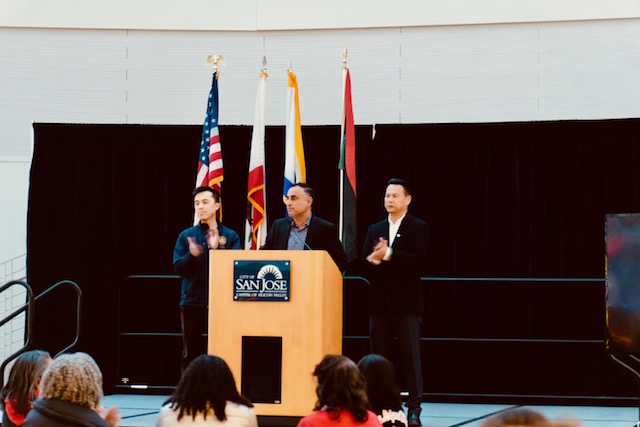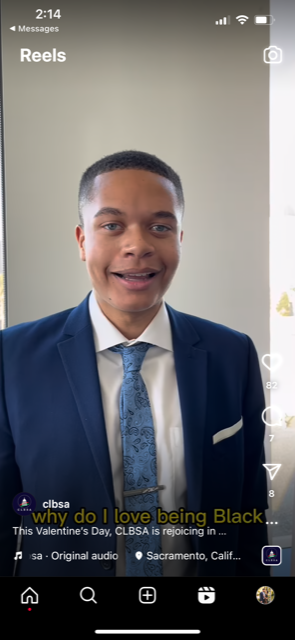 Our Senate fellow, Steve Dorsey III, participated in this inspirational video entitled, Why I Love Being Black, to honor Black History month. Steve is a great team member and we're lucky to have him. 
For two decades, I've hosted the Annual Sacramento Bus Trip as an opportunity for constituents in Silicon Valley to travel to the State Capitol to meet directly with State Officials and Legislators, learn about current state legislation and discuss education as a state budget priority.
When: Wednesday, May 17th, 2023
More information to come as the event draws closer! To put your name on our pre-registration list, email Roy.Tongilava@sen.ca.gov.
As always, please feel free to reach out to me with any questions, comments, or concerns. I can be reached at senator.cortese@sen.ca.gov. State resources and services available are below and posted on my website: sd15.sen.ca.gov.
Be well,
Dave Cortese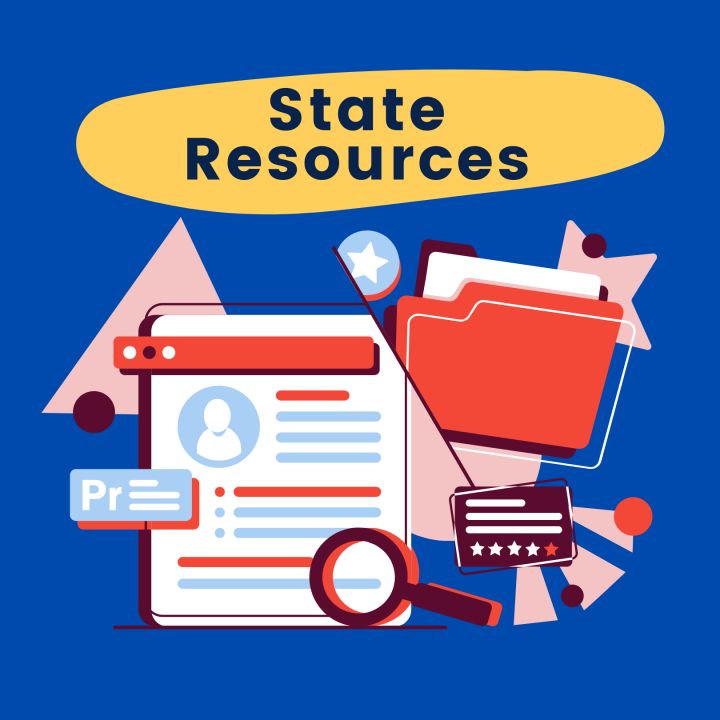 Assistance
Auto
Business Assistance
Consumer Protection
Jobs and Unemployment
Road Conditions
Seniors
State
Travel
Voting